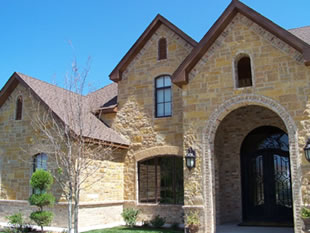 Remodeling can be both tricky and scary when not managed by the right remodeling contractor. As an owner, I have been on both sides of the remodeling process, and I know what it is like to simply not know what to expect. This is why I work so hard to make sure all of your questions get answered and that there is a solid plan in place.
When I remodel a custom home, I follow a proven process. This process helps to ensure that we stay on time, on the budget, and on target to fulfill your vision for your home. The process has 7 steps to it:
Build your custom model – This is done by searching for pictures of what you like through Houzz, Pinterest, and other sources.  By getting a feel for what your style is and what you will want to see, I can design my strategy around that. This also helps us to know what can be accomplished based on your budget.
The Contract – We will agree on what you want, the timeframe that we can accomplish it in, and the budget.  At this point, I will get a deposit from you and the work will begin.
Demolition – This is the first step in the actual work.  My team and I will tear out the old and make ready for the new.
Assess and Repair – Sometimes there are things that are unforeseen challenges that are only exposed when the old is out of the way.  If this is the case, then my team and I will get approval from you to do any additional work and repairs.
The Build – Now that the old is gone and the structure is solid, my team and I will bring your vision to life.  We will build the concept that you began with.
Clean Up – My team and I will make sure that the newly remodeled place is clean and ready for you.  This component is what many contractors miss and makes a huge difference in your ability to enjoy the dream that you had which started this process.
Final inspection and payment – During the final inspection, we will walk through the remodel with you and answer any final questions. If there are any minor tweaks and things that my team may have overlooked, we will quickly repair those.  We will then ask you to sign off on the work and full payment of the balance will be required at that time.
Remodeling doesn't have to be scary. In fact, when our process is followed, it is both fun and exciting. You are going to love bringing your dream to life and we are going to love being a part of that process.