Renovation and remodeling are the two most common terms that are attributed to the industry of building and construction not just in Amarillo or Canyon, but also in other places around the world. But there is a substantial difference between the two. On one hand, renovation means "reviving" or "recovering" property back to its previous state through upgrading, repainting, and refacing. In short, renovation is the process of fixing a building without changing its original structure or purpose. On the other hand, remodeling is the process of "restructuring" or "remaking" the state of a specific property. This means that if you remodel a building or a house, you're changing and altering its design or sometimes, even its entire structure.
We understand that the difference between renovation and remodeling is still confusing for others, so let's dive deeper into their differences.
Simple home additions include installing new appliances, hardware fittings, and lighting fixtures, among others.
Repainting of panels, reinstallation of windows, refacing of cabinets and replacing of flooring systems or any other outdated systems in the house.

Reviving a space or an entire property without massive changes to its design and overall structure.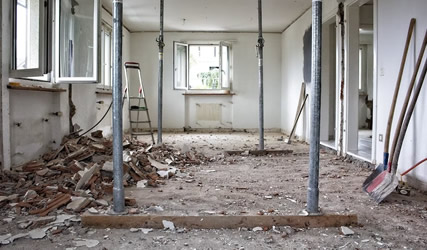 Transforms an entire area in your property, which typically involves modifying its structure and overall layout.
Major modifications that include merging two rooms into one, installing a kitchen bar, removing walls, and readjusting the ceilings.
Involves adding plumbing systems, as well as heating or cooling ducts to the property.
Which Is Best For Your Property?
Now that we've talked about the difference between renovation and remodeling, you might be wondering which of these two should you choose. Well, for one, it depends on your goal. For instance, if you're planning to sell your property here in Amarillo or Canyon and want to increase its value without spending too much, then renovation works best. But if you're planning to settle in for a long period of time, then remodeling is your best option.
But in order to help you further decide on the right course of action and make the right choice for your property, it's best to look for a team of reliable renovation and remodeling contractors around Amarillo with years of experience like New Life Homes. Our company specializes in providing various home improvement solutions, as well as new home construction, so you can rest assured that your property will be well taken care of the way that you want it to be.
Get in touch with New Life Homes today and we'll start with your project right away.